Mother's Day is coming up on Sunday, May 14. If you're still looking for a surefire gift for mom, you can't go wrong with flowers. But not all arrangements are created equal.
Ordering flowers online is a growing trend and we wanted to know if what you see online is actually what you actually get and what's the best value for your money.
We ordered flowers from the most popular companies: ftd.com, teleflora.com, fromyouflowers.com, 1800flowers.com, and proflowers.com.
Right off the bat the service fees caught our attention, ranging from $14.99 to nearly $28.00. When the flowers were delivered we compared and watched closely.
We had the five flower arrangements show up on the same Monday. Four of them were delivered by local florists contracted by the major online companies. They looked great, just like the online pictures. One arrangement was delivered by UPS and showed up in a box. Once we put them together the arrangement did not look as nice as the online picture because the lilies hadn't opened up yet.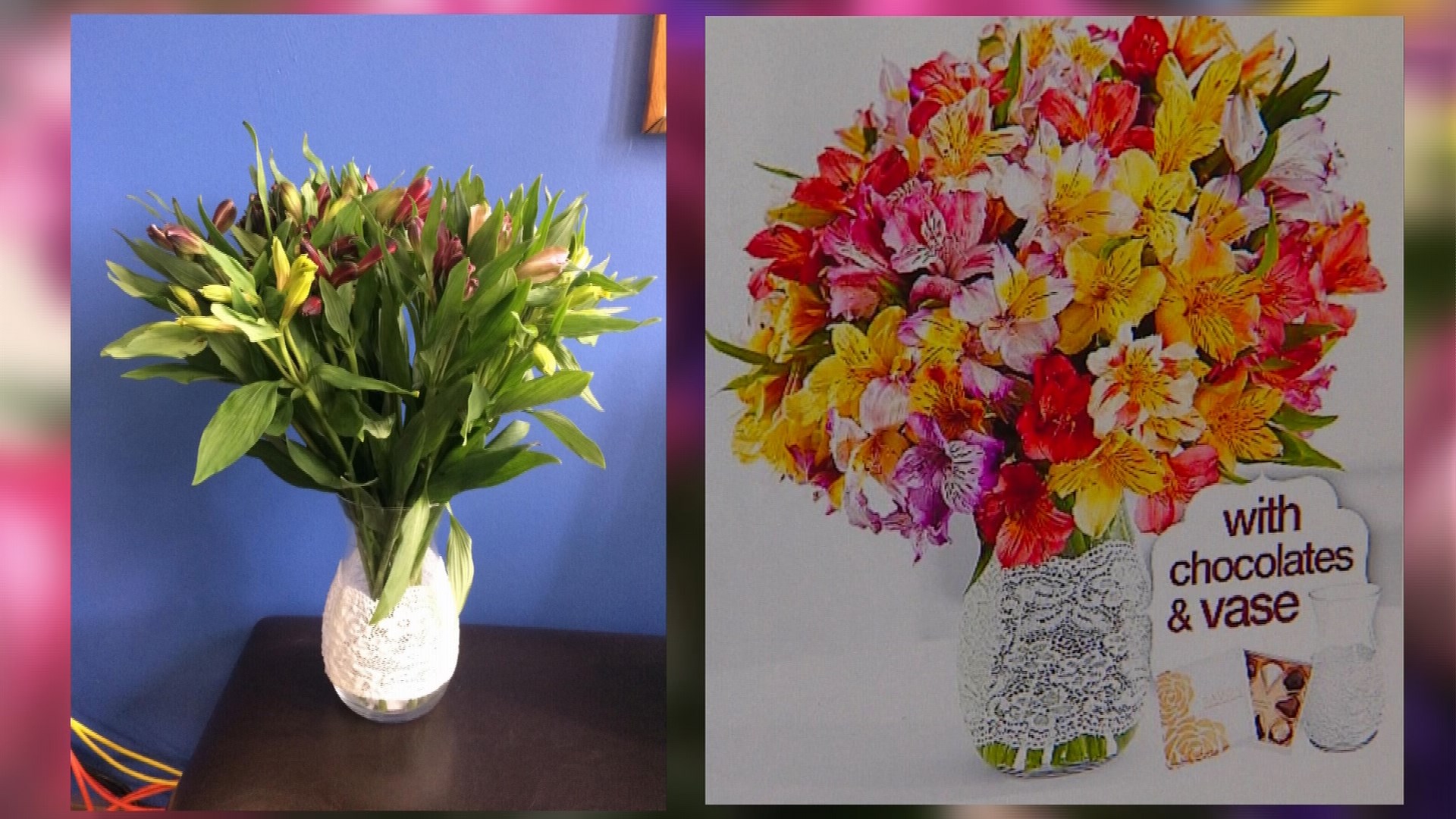 After one week all of the arrangements still looked pretty good. The box flowers seemed to come alive after the second day and looked the best after one week. However, you have to decide if you want that wow factor for the person receiving the flowers. A box doesn't deliver that, but a local florist usually does.
Nick Harrigfeld has owned Hillcrest Floral in Boise for 36 years. He says you will get a better product and more for your money by picking up the phone and shopping local.
Hillcrest Floral takes orders for teleflora.com and ftd.com, but Harrigfeld says if you went straight through them you would save yourself money.
"There are all these little hidden charges and the thing is they don't pass that along to the flower shop," said Harrigfeld.
Only about 75% of the cost which means if you put in a $100 order from an online company you'll only get about $75 worth of flowers.
"You pay $50 for a bouquet of flowers and you get $50 worth of flowers from a local flower shop," said Harrigfeld. "There's none of these hidden costs."
Local florists typically charge a small delivery fee, but there aren't the additional service fees you find online that can add up quickly.
"It shouldn't be that way and I have a real problem with that," said Harrigfeld.
He understands things are changing with people going online often to place orders, but he says make sure you know you're paying more for it.
"There's always a catch when you're doing that," said Harrigfeld.
Plus, make sure you look at the fine print so you're not disappointed with what arrives.
A lot of folks go online to order flowers because it seems more convenient and quicker, but when comparing it only took us four minutes to call and place an order with a local flower shop. It took ten minutes online.
If you want to send flowers to someone out of the area it's easy to look up a local florist online in any city or state. Just make sure you call so you can make sure you really are dealing with a local flower shop and not a call center for an online company.